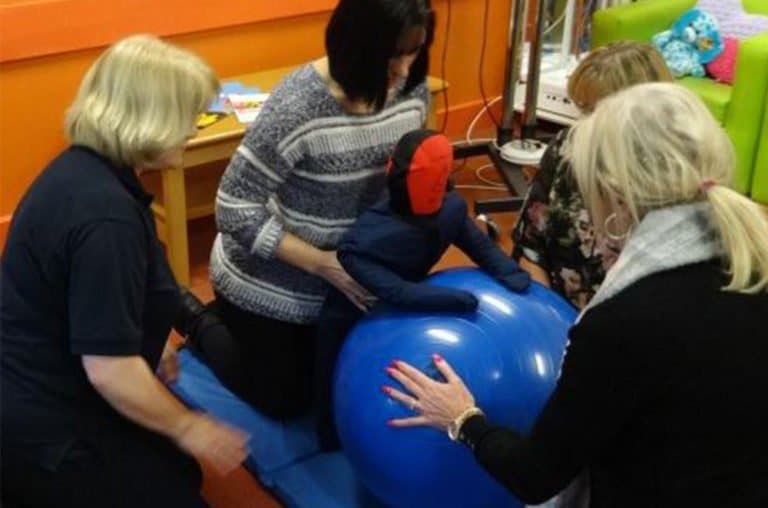 Child Training Manikins For Healthcare
Useful, durable manikins which are ideal for safe lifting and handling training, and emergency evacuation planning.
If you are involved in paediatric care with children or young people who suffer from mobility problems, training with a manikin can be the ideal way to learn essential moving and handling skills safely.
Our Child Manikins are available in two weights and sizes. The Baby Manikin weighs just 5kg and the Toddler Manikin weighs 10kg  – giving your trainees experience of moving a child who is unable to assist your efforts to move them! Of course, it is not practical to use a child volunteer in other scenarios with more able-bodied children either, so a manikin is a practical option that lets you repeat exercises over and over until you are confident in your abilities.
These are durable and versatile lifting manikins for all health & safety training within the healthcare sector, customers regularly use them for emergency evacuation training, working with lifting/transfer/evacuation equipment and general moving and handling exercises.
Features & Benefits
Now constructed in Polyester: conforms to BS EN ISO 6330), OEKO-TEX® Standard 100 and ISO 17050-1 – the material is tough, safe to handle and very easy to clean.
Anatomically correct weight distribution gives the 'feel' of a real person.
Especially useful to let trainees experience what it is like to move an unresponsive body.
Soft body joints to eliminate the risk of pinch welts and bruising; common injuries when using plastic bodied manikins.
Dressed in overalls which are easily removed to wash, but you can also dress them in regular clothing to suit your training.
Ideal lifting and handling manikin.
Using manikins helps to maintain social distancing guidelines and reduced person-to-person contact.
Product Details
Available in 3 weights: 5kg and 10kg.
An essential moving and handling manikin for paediatric moving and handling training.
Available Sizes
| Name | Code | Height (m) | Weight (kg) | NATO Stock No |
| --- | --- | --- | --- | --- |
| Baby Manikin | RLN5 | 0.7 | 5 | |
| Toddler Manikin | RLN10 | 0.9 | 10 | |
Key Medical Paramaters
Who Uses Them?
Need help deciding which manikin is right for you?
We're here to help
Get a quote for this manikin or any other in this range